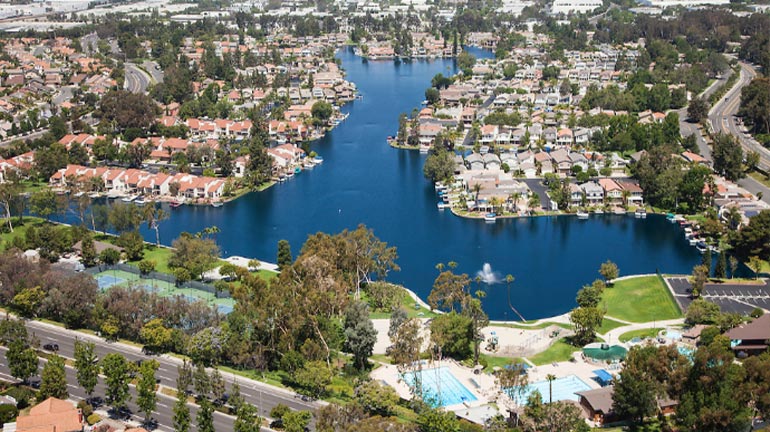 We provide maid service for Lake Forest CA…
With so much to do in and around Lake Forest, cleaning your house is probably not high on your list of favorite ways to spend your time! That's where we come in. Enjoy life and let us refer the very best cleaning professionals to reliably and affordably handle all your housekeeping needs.


You're in good hands. We are the TOP RATED source for maid service in Lake Forest and all of Orange County.  We refer only the "best of the best" maids and cleaning professionals, thoroughly vetted with extensive background checks and references.


Services to Accommodate All Your Cleaning Needs
We can schedule everything from one-time services to seasonal cleanings to visits multiple times per week. We carefully consider the needs of your job and select the ideal professional with the skills to handle it perfectly. We schedule all types of housekeeping services, including:


One-time housecleaning for a big party or event
Initial cleaning to help homeowners take control of large cleaning jobs
Move-in or move-out cleaning for rentals
Daily, weekly or bi-weekly cleaning on a regular schedule
Vacation rental cleaning for owners
Same-day cleaning for "emergency" jobs
Special cleaning jobs for unique situations, such as cabinet, basement or garage cleaning
If you need maid and cleaning service in Lake Forest, call Howard today! 949-994-9013!


If you happen to have stumbled upon this page and want to know more about Lake Forest California, the city is located in the heart of South Orange County and the beautiful Saddleback Valley. Easy to find, it sits right where the 5 and 405 merge.


There are an abundance of businesses, industrial and commercial office parks that offer excellent facilities for almost any type business yet it still has the charm of a small community. Many research and development, technology, manufacturing and retail companies are located here including Oakley, Wet Seal, Del Taco, Panasonic Avionics, Apria Healthcare, Black & Decker and Wonderware.


There is well planned neighborhood living, and shopping centrally located to Universities and Community Colleges. And… our favorite Bar-B-Que restaurant is located there: Lucille's!
Lake Forest's best source of experienced professional independent maids... Excellence!
Howard's House Cleaning Referral Agency, Inc.