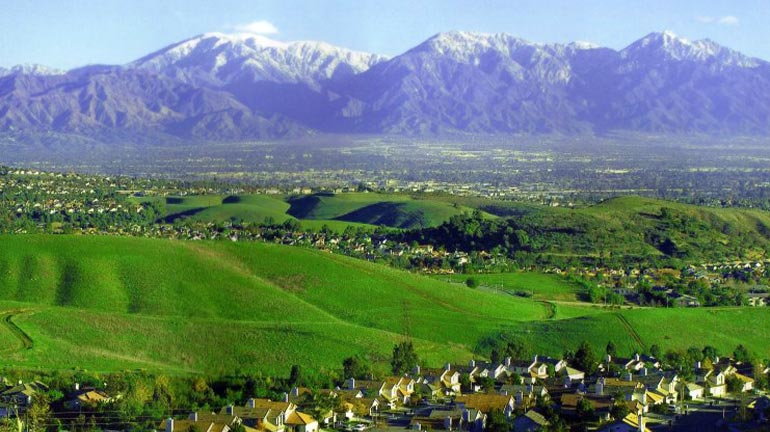 We provide house cleaning for Chino Hills…
Without a doubt, Chino Hills deserves its reputation as #38 on Money Magazine's list of "100 Best Places to Live". With 44 parks, 48 miles of trails and 3,000 acres of publicly-owned space, you're surrounded by a lot of beauty. It's safe too — ranking high on the "Safest Cities" list. It's a great place for young people and has what families care about — jobs, great schools and a true sense of community. It's also a place where you can get a lot of "house" for less cost!
Of course, that means there's probably a lot of "house" to clean. And with plenty to do in Chino Hills and surrounding areas, who wants to spend their time housecleaning? Don't worry… we do!
Howard's House Cleaning Referral Agency is the BEST source for house cleaning in Chino Hills! Why? We're consistently rated "5-stars" by our clients throughout Southern California as the top cleaning referral agency. Our business is referring the "best of the best" maids and cleaning professionals — pros who are fully vetted through extensive background checks and reference checks.
There is no shortage of companies offering cleaning services, but few even come close to competing with Howard's House Cleaning Referral Agency when it comes to the benefits we offer our clients. Unlike the big national chains, we provide an unmatched level of personalized service… after all, we ARE a Southern California-based business! And unlike small or single-operator services, we have the diversity and size needed to handle your every cleaning need professionally and with the greatest flexibility in terms of service and scheduling.
We Serve All Cleaning Needs
Whether you need a regularly-scheduled cleaning or a one-time job, we can accommodate you! Whether you entertain often, have pets, messy kids, or just like things spotless, we can accommodate you! You'll get a thorough house cleaning by true professionals, not "part-timers." We schedule all types of housekeeping services, including:
One-time housecleaning for a special event
Like to do your own maintenance cleaning but need a strong initial cleaning? Take control of large cleaning jobs with a one-time deep cleaning!
Moving out, or moving in? Let us make the place spotless!
Want cleaning services on a regular schedule? We can schedule daily, weekly, bi-weekly or monthly cleanings — or whatever schedule works best for you!
Want to clean a vacation rental? Let us handle it.
Need same-day emergency cleaning? We do it!
Let us handle special cleaning jobs for unique situations, such as cabinet, basement or garage cleaning
If you need house cleaning in Chino Hills, your best call is Howard's House Cleaning Referral Agency! 909-509-4513!
Chino Hills' best source of experienced professional independent maids... Excellence!
Howard's House Cleaning Referral Agency, Inc.
We have been using Howard's Cleaning services for many years. We always have great service and Howard is great!! We just had all of our tile and carpet taken out of our first floor and high-end LVP put in. Howard recommended a Deep clean team come in. They were here yesterday and did a phenomenal job. A+ Thank you Howard!!! Judi
My schedule is always changing, but somehow my cleaner comes and does the job for me. Very hard-working, and conscientious, she finds new products and methods - always striving to do a super job. I appreciate her enthusiasm!
I had booked a move-out cleaning through another service and they canceled my appointment at the last minute. I called at least 50 cleaning services and Howard's came through for me with a same-day appointment. The team arrived on time, finished the deep cleaning in record time, and did such an amazing job! I can't believe how clean the house is -- cleaner than when I moved in, for sure. They even cleaned windows and fireplaces though this was not necessary. Communication regarding the booking was EXCELLENT and thorough. I cannot recommend this service highly enough!