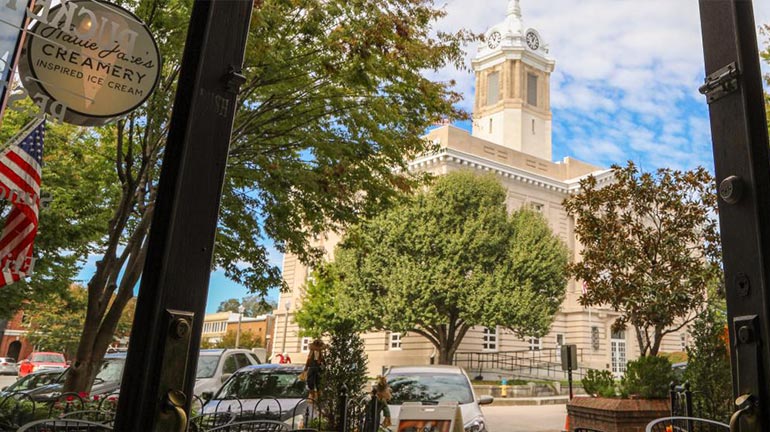 We provide house cleaning services for Columbia TN…
Columbia Tennessee is a fantastic place to live. Downtown Columbia is always fresh with innovative stores, restaurants and other businesses popping-up. At the same time, it has a timeless appeal and is much like walking through Main Street at Disneyland — only, this is the REAL Main Street!
Who wouldn't want to live in Columbia? With all there is to do and enjoy, who has time for house cleaning!?
That's where we come in. Get professional house cleaning in Columbia TN, and give yourself more free time to enjoy where you live! Howard's House Cleaning Referral Agency, Inc. will set you up with amazing house cleaning professionals who give housekeeping a great name — and we have the FIVE STAR reviews to back it up. We're a top rated cleaning agency operating in Tennessee, Texas and Southern California with decades of experience!
House Cleaning Options
Homeowners and renters have options when it comes to house cleaning in the Columbia area, but few companies offer the benefits of Howard's House Cleaning Referral Agency. While national chains such as Maid Pro advertise heavily in large, urban markets, they cannot provide the personalized service of a local company like Howard's House Cleaning Referral Agency. Howard's understands the needs of Columbia residents because we live and work here. We refer independent maids who have been thoroughly vetted so that you always have professional, safe service in your home.
The Most Experienced and Qualified Cleaning Service in Columbia TN
Howard's House Cleaning Referral Agency offers not only highly experienced, professional maids but also offers competitive pricing and reasonable rates for house and apartment cleaning. We refer only the best professionals who we put through extensive background and reference checks. Howard's also offers state-of-the-art computerized scheduling that allows homeowners to rely on timely housecleaning services whenever necessary.
If you need maid services or cleaning services in Columbia TN, call Howard's House Cleaning Referral Agency, Inc. today! 931-919-2083!
Columbia's best source of experienced professional independent maids... Excellence!
Howard's House Cleaning Referral Agency, Inc.