House Cleaning Services from Experienced Independent Professionals!
We're a 1-STOP-SHOP for house cleaning and specialty services. Our mission is simple: refer highly experienced professional independent maids to our clientele, to provide a personalized, tailored cleaning experience. We arrange house cleaning services and other specialty services (like handyman services, window cleaning, carpet cleaning and more) for all of Orange County and Los Angeles, San Diego, Palm Springs and surrounding areas, San Antonio and Austin Texas and surrounding areas, and Knoxville Tennessee and surrounding areas.
We're not a cleaning service — we're a cleaning referral agency… and we're selective about who we work with. That's a huge advantage to you. Here's why:
Only the very best make the cut with Howard's — real pros with years of cleaning experience.
We do the work of finding only the most experienced, reliable, and detail-oriented independent house cleaners with the skills to maintain your home in tip-top shape.
All of the professional cleaners we refer to you are fully verified with a thorough screening process and background checks. And we make sure they have a great personality as well!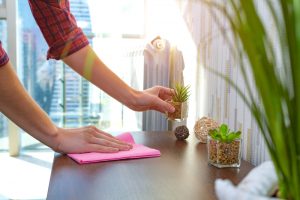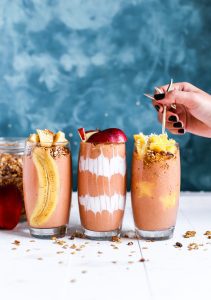 We're different because you're unique!
We do much more than refer available house cleaners to handle your job. We get to know you first and then we match the PERFECT cleaners with the specific skills to handle your needs.
This means we may not be the biggest referral agency around — after all, what we do takes more effort — but it makes us the best at what we do. 
Leave the hassles of scheduling a cleaning crew to us.
The cleaning pros we refer will work around YOUR schedule.
Need to reschedule? No problem. Want a regularly scheduled visit? Can do. One time, once a week, once a month? Yes, yes, yes!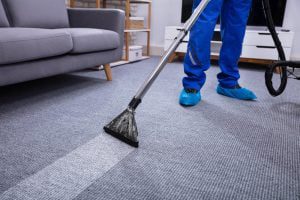 Without any instruction, the maids will perform "general cleaning" — or, you determine what cleaning services you need.
One-Time & Initials
Move-Ins & Move-Outs
Daily & Multiple times Weekly
Bi-Weekly
Vacation Rentals
Same-Day
Special Projects tailored to your specific needs, including ironing, laundry and more
We can also refer live-in maids, handyman services, and other specialty services — just give us a call to discuss your needs and we'll make it happen!
IMPORTANT… our agency performs all the proper government reporting for contracting maids so you don't have to!
This includes the preparation, reporting and issuing of the annual 1099 tax form for each maid (Independent Domestic Worker). 
Frequently Asked Questions