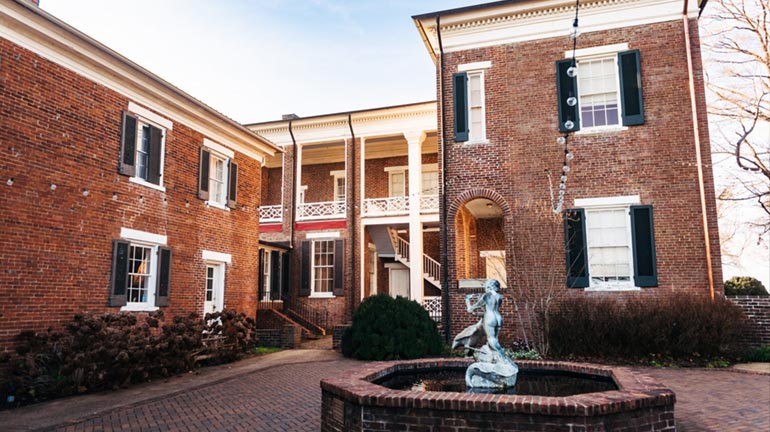 We provide house cleaning for Spring Hill…
As one of the fastest growing communities in Tennessee, Spring Hill is a great place to live. It's a place where Southern charm and history meet, with a host of specialty local shops and fun things to do for the whole family. You can also take a trip back into time to learn about this city's important place in Civil War history. It's also a place where you can get a lot of "house" for less cost!
Of course, that means there's probably a lot of "house" to clean. And with plenty to do in Spring Hill and surrounding areas, who wants to spend their time housecleaning? Don't worry… we do!
Howard's House Cleaning Referral Agency is the BEST source for house cleaning in Spring Hill! Why? We're consistently rated "5-stars" by our clients as the top cleaning referral agency. Our business is referring the "best of the best" maids and cleaning professionals — pros who are fully vetted through extensive background checks and reference checks.
There is no shortage of companies offering cleaning services, but few even come close to competing with Howard's House Cleaning Referral Agency when it comes to the benefits we offer our clients. Unlike the big national chains, we provide an unmatched level of personalized service… after all, we do have a growing presence right here in Williamson County! And unlike small or single-operator services, we have the diversity and size needed to handle your every cleaning need professionally and with the greatest flexibility in terms of service and scheduling.
We Serve All Cleaning Needs
Whether you need a regularly-scheduled cleaning or a one-time job, we can accommodate you! Whether you entertain often, have pets, messy kids, or just like things spotless, we can accommodate you! You'll get a thorough house cleaning by true professionals, not "part-timers."  We schedule all types of housekeeping services, including:
One-time housecleaning for a special event
Like to do your own maintenance cleaning but need a strong initial cleaning?  Take control of large cleaning jobs with a one-time deep cleaning!
Moving out, or moving in? Let us make the place spotless!
Want cleaning services on a regular schedule? We can schedule daily, weekly, bi-weekly or monthly cleanings — or whatever schedule works best for you!
Want to clean a vacation rental? Let us handle it.
Need same-day emergency cleaning? We do it!
Let us handle special cleaning jobs for unique situations, such as cabinet, basement or garage cleaning
If you need house cleaning in Spring Hill, your best call is Howard's House Cleaning Referral Agency! 931-919-2083!
Spring Hill's best source of experienced professional independent maids... Excellence!
Howard's House Cleaning Referral Agency, Inc.