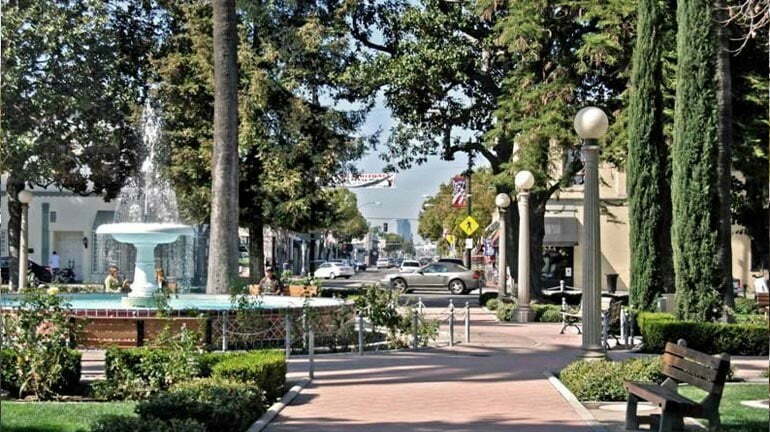 We provide house cleaning for Orange CA…
Orange is such a historic and beautiful city. Once nicknamed "Plaza City", Orange was the only city in Orange County to be planned an built around a plaza. And while most cities demolished their old homes and businesses, Orange preserved it all, making it a special place to be, and giving it the distinction of having California's second largest concentration of historic buildings!
There's no shortage of things to do in and around Orange. Of course, Old Towne has Orange County's oldest operating soda fountain — a great place to cool off in the heat. And then there's The Outlets — we remember when it was called "The City"! Being so close to the rest of Orange County's attractions makes for a huge range of ways to enjoy yourself.
So with so much to enjoy in and around
Orange CA
, probably the last thing you want to do with your free time is house cleaning!
That's where we come in. Get professional
house cleaning in Orange CA
, and free-up more time to enjoy life! Howard's House Cleaning Referral Agency, Inc. will refer the best experienced, reliable house cleaning professionals — and we have the FIVE STAR reviews to back that up. We're the top rated cleaning agency in Orange County!
You Have Options for House Cleaning
We know that you have options when it comes to South OC house cleaning. MaidPro, Molly Maid, Merry Maids and The Maids all offer house cleaning in OC, but few companies offer the benefits of Howard's House Cleaning Referral Agency. National chains like Maid Pro may have the big budgets to advertise heavily in large, urban markets, but they just can't provide the personalized service of a local company like Howard's House Cleaning Referral Agency.
We know the needs of Orange residents because we live and work here. We refer independent Orange County maids who have been thoroughly vetted so that you always have professional, safe service in your home.
The Most Experienced and Qualified Cleaning Service in Orange CA
Howard's House Cleaning Referral Agency not only offers experienced, professional maids but also competitive pricing and reasonable rates for house cleaning in Orange. We refer only competent professionals who pass our strict background and reference checks. We offer state-of-the-art computerized scheduling that gives our clients the greatest flexibility when scheduling — or rescheduling — housecleaning services. The maids we refer will work around YOUR schedule.
If you need maid services or cleaning services in Orange CA, call Howard's House Cleaning Referral Agency, Inc. today! 949-215-9550!
Orange's best source of experienced professional independent maids... Excellence!
Howard's House Cleaning Referral Agency, Inc.
We have been using Howard's Cleaning services for many years. We always have great service and Howard is great!! We just had all of our tile and carpet taken out of our first floor and high-end LVP put in. Howard recommended a Deep clean team come in. They were here yesterday and did a phenomenal job. A+ Thank you Howard!!! Judi
My schedule is always changing, but somehow my cleaner comes and does the job for me. Very hard-working, and conscientious, she finds new products and methods - always striving to do a super job. I appreciate her enthusiasm!
I had booked a move-out cleaning through another service and they canceled my appointment at the last minute. I called at least 50 cleaning services and Howard's came through for me with a same-day appointment. The team arrived on time, finished the deep cleaning in record time, and did such an amazing job! I can't believe how clean the house is -- cleaner than when I moved in, for sure. They even cleaned windows and fireplaces though this was not necessary. Communication regarding the booking was EXCELLENT and thorough. I cannot recommend this service highly enough!