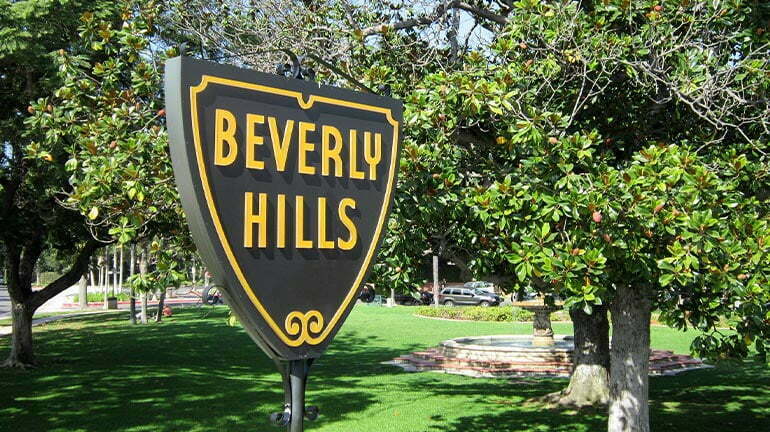 We provide house cleaning services for Beverly Hills…
We love Beverly Hills! Fine dining, the best shopping, great hotels, location, location, location! It's got everything good.
So when it comes to
house cleaning in Beverly Hills
, only the very best will do.
You've come to the right place. We may not be the biggest, but Howard's House Cleaning Referral Agency, Inc. IS the best. Clients consistently rate us FIVE STARS on Google and we're recognized as Orange County and L.A.'s top-rated cleaning service.
We know that residents of
Beverly Hills
expect four things: personalized service, reliability, professionalism, and security — and we strive to deliver them all.
Something clients greatly appreciate is the way we thoroughly screen all the cleaning professionals we refer. We conduct extensive background and reference checks. Moreover, we only refer those registered Independent Domestic Workers with the skills to handle your
specific
requirements.
Cleaning professionals of this caliber are not easy to find. And, who needs the headache of proper tax filings, worker eligibility checks, and liability coverage? Leave all of that to us!
Maids referred by Howard's House Cleaning Referral Agency can provide a wide range of cleaning jobs on a flexible schedule:
•
One-time cleanings.
Work such as garage clean-outs, whole-house cleanings for move-in or move-out, construction cleanup or cleaning for a special event are all easily handled as one-time cleanings.
•
Bi-weekly cleanings.
Unless you entertain frequently or have a large family, a bi-weekly cleaning is usually enough to keep your home in good shape with light dusting and spot-cleaning in between visits. Howard's House Cleaning Referral Agency will refer cleaning professionals who will exceed your expectations. With the help of the professional maids referred by Howard's, homeowners can create a schedule of cleaning that meets their precise needs, rotating bigger jobs in and out as necessary.
•
Weekly cleanings.
Have a large family? Entertain often? Don't have time for touch-ups between bi-weekly cleanings? Then a weekly cleaning is for you. Frequent cleanings offset the intensity of the job, often making for a more efficient option. We can also accommodate scheduling cleanings for multiple days each week.
We can even go so far as to arrange a live-in maid for your home.
If you need house cleaning services in Beverly Hills, call Howard's House Cleaning Referral Agency, Inc. today — speak with Howard directly at 949-215-9550!
Beverly Hills' best source of experienced professional independent maids... Excellence!
Howard's House Cleaning Referral Agency, Inc.
We have been using Howard's Cleaning services for many years. We always have great service and Howard is great!! We just had all of our tile and carpet taken out of our first floor and high-end LVP put in. Howard recommended a Deep clean team come in. They were here yesterday and did a phenomenal job. A+ Thank you Howard!!! Judi
My schedule is always changing, but somehow my cleaner comes and does the job for me. Very hard-working, and conscientious, she finds new products and methods - always striving to do a super job. I appreciate her enthusiasm!
I had booked a move-out cleaning through another service and they canceled my appointment at the last minute. I called at least 50 cleaning services and Howard's came through for me with a same-day appointment. The team arrived on time, finished the deep cleaning in record time, and did such an amazing job! I can't believe how clean the house is -- cleaner than when I moved in, for sure. They even cleaned windows and fireplaces though this was not necessary. Communication regarding the booking was EXCELLENT and thorough. I cannot recommend this service highly enough!