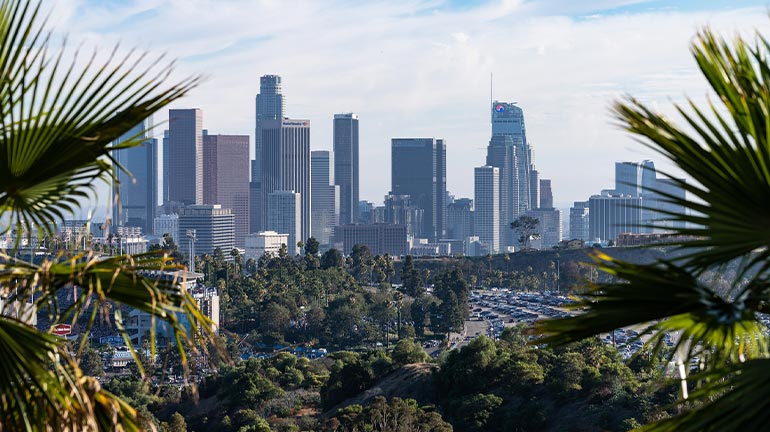 We provide house cleaning for Los Angeles…
We love L.A.! The "City of Angels" is one of the most diverse places on the planet, and it has  a mind-blowing range of things to see and do.
Maybe you want to head to the beach for some rays, or enjoy a weekend brunch, or immerse yourself in a wonderful cultural event. No matter what you're into, there's no doubt the LAST thing on your mind is cleaning your home or apartment! Fortunately, that's where we come in – we refer the very best cleaning pros who LOVE doing just that.
Howard's House Cleaning Referral Agency, Inc. is the BEST option for
house cleaning in Los Angeles
.
As the top rated house cleaning referral agency in L.A. and Orange County, we've been serving residents of
Los Angeles
for many, many years. And we've come to know exactly what is expected: professionalism, reliability, and security… and friendly house cleaners with great personalities too!
The independent cleaning professionals we refer undergo extensive background and references checks, and only the best make the cut. But we don't stop there. We also constantly monitor customer satisfaction to ensure the cleaners we refer continue to meet and exceed your expectations.
Our services are 100% flexible and customized to your needs. They include Daily, Weekly, Bi-Weekly, Move-in, Move-out, and One-Time cleaning services. So when it comes to cleaning, we can accommodate whatever you need!
We specialize in referring experienced housekeepers (Independent Domestic Workers) to our clients' homes for regular cleaning maintenance. But what makes us special is the way we match the RIGHT professional to your specific needs. Cleaning is not a "one size fits all" business, and we know you have specific needs. That's why we make sure you get the right professionals assigned to your job who will exceed your expectations.
We Want Your Business … We will earn your trust.
CALL TODAY:  Howard  949-215-9550
L.A.'s best source of experienced professional independent maids... Excellence!
Howard's House Cleaning Referral Agency, Inc.