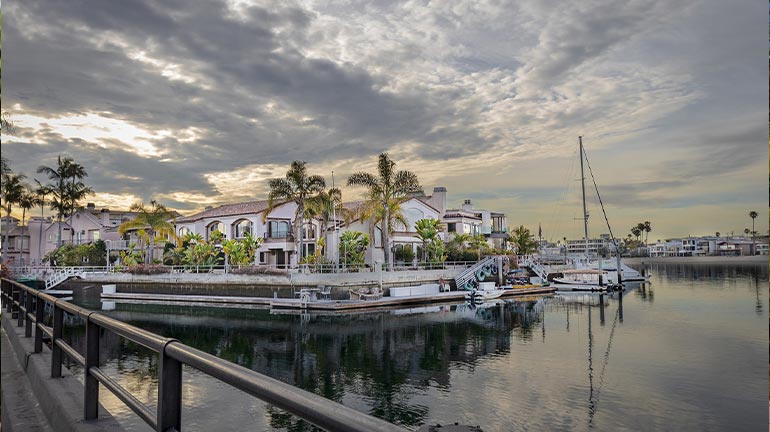 We provide house cleaning for Long Beach…
Long Beach
, with its waterfront attractions like the Queen Mary and the Aquarium of the Pacific, major events like the Grand Prix and numerous music festivals, art exhibitions, and cultural events… what a great city to enjoy.
When you'd rather be out enjoying life, who has time for cleaning your house or apartment!?
Howard's House Cleaning Referral Agency has serviced residents of Long Beach for years. We refer the BEST maids and cleaners for a wide variety of cleaning jobs, including:
One-time cleanings. We arrange one-time cleaning jobs such move-in or move-out cleanings, garage clean-outs, construction cleanup or special event cleanings. No job is too big or too small — we can arrange the perfect crew to handle your every cleaning need.


Bi-weekly cleanings. Most Long Beach residents can get by easily by having their home or apartment cleaned once every two weeks. That's usually enough to keep your home in good shape with light dusting and spot-cleaning in between cleaning visits. If you entertain frequently or have a large family, you might consider a weekly cleaning instead. No matter what you choose as your cleaning frequency, Howard's House Cleaning Referral Agency will refer cleaning pros who will show up on-time, every time! We'll work with you to create the perfect schedule that meets your exact needs, rotating bigger jobs in and out as necessary.


Weekly cleanings. Some Long Beach residents need more frequent service, and a weekly cleaning may be the best way to keep your home looking spotless. Homeowners with large families or those who lack the time for cleaning "touch-ups" between visits can arrange to have maid services on a weekly basis or even multiple times a week, through Howard's House Cleaning Referral Agency. Weekly cleaning can help homeowners keep their houses spotless.
Howard's House Cleaning Referral Agency will refer to Long Beach residents the highest level of independent professional cleaning pros, at a reasonable rate. The professionals we refer are thoroughly vetted with background checks and references for a safe, worry-free experience.
If you need house cleaning in Long Beach, call Howard's House Cleaning Referral Agency, Inc. today! 949-215-9550!
Long Beach's best source of experienced professional independent maids... Excellence!
Howard's House Cleaning Referral Agency, Inc.