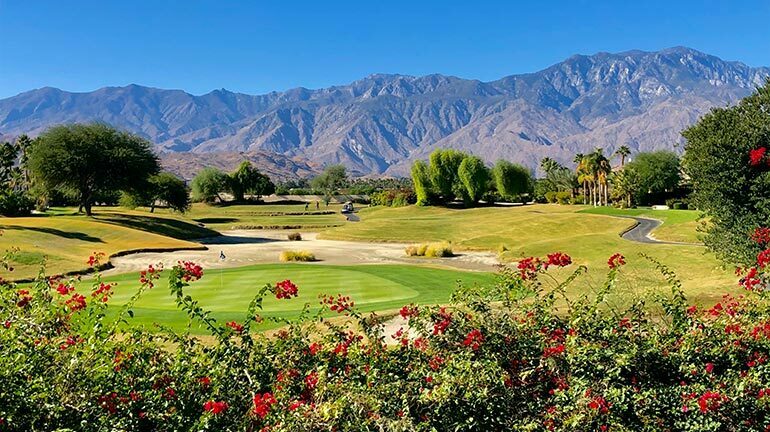 We provide house cleaning for La Quinta…
As the leading golf destination in the US according to the Robb Report, if you're not out playing golf in La Quinta then you're out watching someone else play golf! From the La Quinta Resort and Club to The Quarry to the Arnold Palmer Classic Course at the city's SilverRock Golf Resort, La Quinta is clearly a golf lover's desert paradise!
So when you're our enjoying the weather and working on your golf swing, who has time for cleaning the house or condo? You're a golf pro (or at least, you want to be)… not a cleaning pro. That's where Howard's House Cleaning Referral Agency comes in – we refer the best, fully vetted cleaning pros who LOVE doing just that.
Howard's House Cleaning Referral Agency, Inc. is the BEST source for house cleaning in La Quinta.
As the top rated maid referral agency in Southern California, we know what residents of La Quinta expect from a house cleaning crew: professionalism, reliability, and security… and friendly personalities too!
Howard's House Cleaning Referral Agency, Inc. matches the top independent housecleaning professionals to meet your specific needs. Each crew undergoes thorough background and reference checks. And we don't stop there. We continually monitor customer satisfaction to ensure the crew we assign to your job meets and exceeds your highest expectations! We know you'll settle for nothing less than a "hole in one"!
We offer a range of services to meet you needs including: Daily, Weekly, Bi-Weekly, Move-in, Move-out, and One-Time cleaning services. We'll even arrange a live-in maid if you want!
We know you live your life on your own terms — you've earned it. So we accommodate YOUR schedule as well. Our flexibility is a big advantage over our competitors.
For over a decade, we've been referring professional housekeepers (Independent Domestic Workers), to our client's homes and condos for regular cleaning maintenance. We think the world of our clients… and they love us back. We think you will too.
We Want Your Business … Give us the opportunity to earn your trust.
CALL TODAY:  Howard  949-215-9550
La Quinta's best source of experienced professional independent maids... Excellence!
Howard's House Cleaning Referral Agency, Inc.