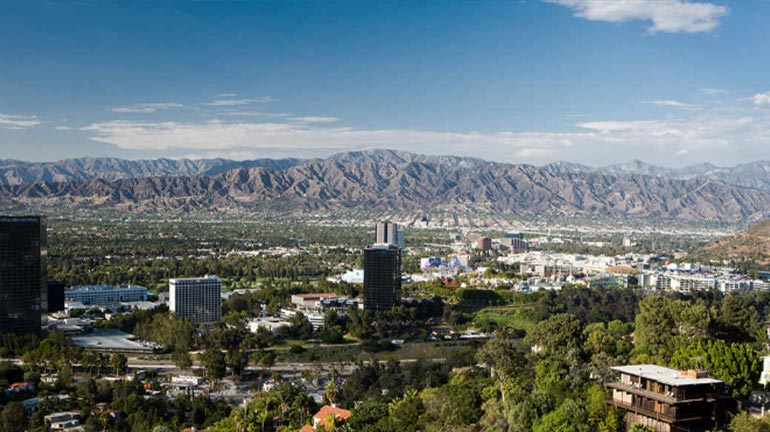 We provide house cleaning for Burbank and Toluca Lake…
We love Burbank and Toluca Lake. Location, location, location! Great proximity to the L.A., the San Fernando Valley, and the San Gabriel Valley. Shopping, dining, fun. And everybody SHOULD know where the REAL movie magic happens — in BURBANK!
Like Burbank, Howard's House Cleaning Referral Agency, Inc. is recognized for its excellence. With so much to enjoy in and around
Burbank
, why not let us refer the perfect cleaning professionals to keep your home clean and sparkling, while you enjoy the good life? Who has time for house cleaning when there is so much to do?
Howard's is the BEST option for
house cleaning in Burbank
. Our customers consistently rate us FIVE STARS on Google, making us the best-rated cleaning referral agency in L.A. and Orange County!
We specialize in referring experienced, independent cleaning professionals who understand the needs of Burbank residents. In fact, when it comes to flexibility and the range of services we can arrange for you, we can't be beat.
We can set-up one-time cleanings, weekly cleanings, bi-weekly cleanings, live-in maids… and everything in between, with maximum flexibility in accommodating YOUR busy schedule.
Not only do we refer superior maid service for Burbank residents, but Howard's also takes its commitment to maintain your security very seriously. We perform thorough background checks and reference checks on every cleaning professional we refer. Homeowners who contract cleaning services through us know that they are getting quality, professional service from thoroughly vetted cleaners who are chosen especially for the type of job at hand.
Honesty… Security… Value… Professionalism.  These are what we stand for at Howard's.
We Want Your Business … We will earn your trust … and our cleaning pros will amaze you. CALL  HOWARD TODAY: 949-215-9550
Burbank's best source of experienced professional independent maids... Excellence!
Howard's House Cleaning Referral Agency, Inc.