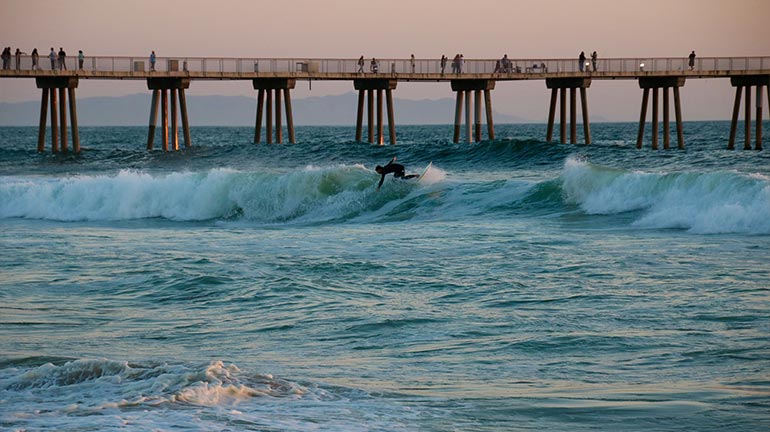 We provide maid service for Redondo Beach…
Redondo Beach is a great beach town with that classic laid-back beach vibe. Year-round surfing with some pretty epic waves… beach volleyball on the wide and flat sand beach… the pier. There's also the South Bay Galleria in North Redondo, and the quieter "Riviera Village" in South Redondo. 
There's always something to do — in the most laid back way, of course. So with so many reasons to enjoy life in Redondo Beach, who wants to spend a sunny day cleaning their home or apartment?
Why spend your time worrying about arranging professional  maid service in Redondo Beach – just call Howard's House Cleaning Referral Agency, Inc.! We have exceptional professional maids on speed dial, so you can enjoy life instead of cleaning.
Why Choose Howard's House Cleaning Referral Agency?
You have a choice when it comes to housecleaning, and Howard's House Cleaning Referral Agency knows it. That's why Howard's challenges itself to refer the perfect maid for every client.
Finding the right cleaning crew for each client  involves understanding the individual strengths of the various professionals available and assigning them to the jobs that best suit their skills. We get to know you and your needs, and we get to know know the people we refer to handle them. That way, you're assured to get the perfect cleaners for your specific needs.
Howard's House Cleaning Referral Agency can find quality maids for Redondo Beach residents on an as-needed or recurring basis. Whether you need one-time, weekly, or bi-weekly service, we can accommodate it!
Call Howard's House Cleaning Referral Agency today to find the perfect housekeeping staff for your own unique cleaning needs.
Call Howard! 949-215-9550!
Redondo Beach's best source of experienced professional independent maids... Excellence!
Howard's House Cleaning Referral Agency, Inc.