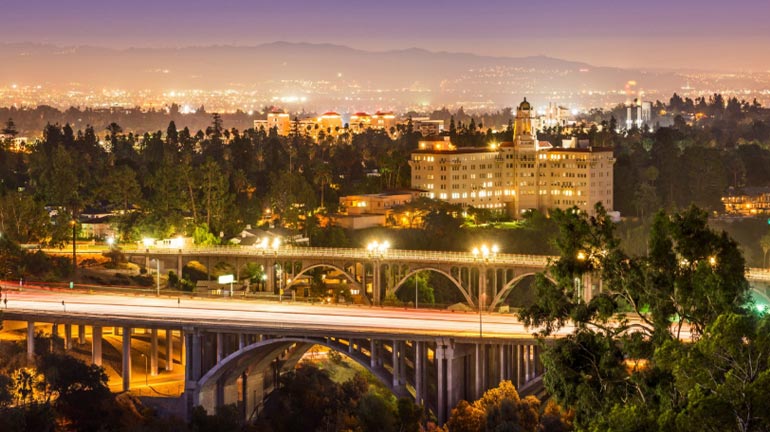 We provide house cleaning for Pasadena…
Pasadena, we love you.
There's the perfect mixture of old and modern in Pasadena. Maybe you enjoy shopping and dining in Old Town, or touring historic American Craftsman-era residences. Or you might like enriching yourself with a live performance at the Ambassador Auditorium or Pasadena Playhouse. Or maybe you love striking a unique bargain at the Rose Bowl Flea Market. No matter what your interests, Pasadena is a place where old traditions meet new cultures and experiences.
With all those things you undoubtedly love to do in Pasadena, something that's probably NOT high on the list is cleaning your home or apartment! Fortunately, that's where we come in – we refer the very best,
fully vetted
cleaning pros who LOVE doing just that.
Howard's House Cleaning Referral Agency, Inc. is the BEST option for
house cleaning in Pasadena
.
As the top rated maid referral agency in L.A. and Orange County, we've been serving
Pasadena
residents for years. And when it comes to finding someone to clean your home, we know what it takes to exceed your expectations: professionalism, reliability, and security… and a friendly personality too!
That's why we refer only the very best of the best independent domestic housecleaning professionals. Each cleaning crew we refer has passed extensive background checks, and we've thoroughly checked their references. That way, you get the most experienced and reliable cleaners for your needs. And we go further by continually monitoring client satisfaction to ensure we only refer those who will meet and exceed your expectations.
Our services include: Daily, Weekly, Bi-Weekly, Move-in, Move-out, and One-Time cleaning services. We'll tailor a cleaning plan for you based on whatever your needs — no mater if it's for a special occasion or for regular maintenance — with total flexibility for scheduling (or rescheduling) around YOUR calendar.
Finally, we don't just send the first available cleaning crew to your home. Instead, we get to know you first, and then match the professionals with the right skills to handle your specific needs.

We Want Your Business … And We Will Earn Your Trust!


CALL TODAY:  Howard  949-215-9550
Pasadena's best source of experienced professional independent maids... Excellence!
Howard's House Cleaning Referral Agency, Inc.