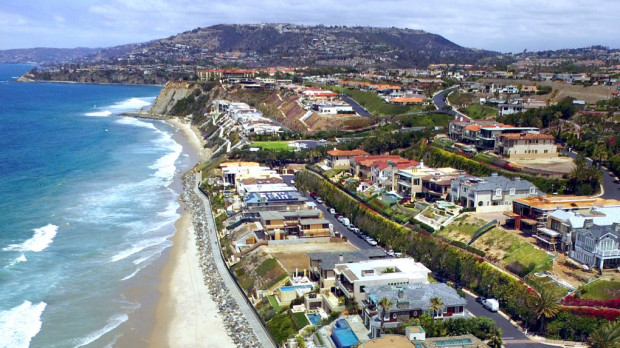 FREE ESTIMATE
[wpforms id="2686″ title="false" description="false"] Dana Point has a great harbor with all the facilities and restaurants. This is a boat lovers paradise. The weather is Dana point is, in my opinion, the best of anywhere on the Orange County coast line. If you're a beach and ocean enthusiast, this is the place for you. You can also access transportation to Catalina Island, for a weekend getaway.
Howard's House Cleaning Referral Agency can refer maids and cleaners for a wide variety of cleaning jobs, including:
One-time cleanings. Single cleaning jobs such as garage cleanouts, whole-house cleanings for move-in or move-out, construction cleanup or cleaning for a special event are all easy to arrange with Howard's House Cleaning Referral Agency. No matter what the scope of the job, Howard's can provide the perfect crew for big or small 1-time cleanings.
Bi-weekly cleanings. Most Dana Point homeowners can get by easily by having their homes cleaned once every two weeks. Unless a homeowner entertains frequently or has a large family, a bi-weekly cleaning is usually enough to keep a home running well with light dusting and spot-cleaning in between. Howard's House Cleaning Referral Agency can refer maid service professionals who will show up on time, every time and clean thoroughly to customer satisfaction. With the help of the professional maids referred by Howard's, homeowners can create a schedule of cleaning that meets their precise needs, rotating bigger jobs in and out as necessary.
Weekly cleanings. Some Dana Point homeowners simply need more service, and a weekly cleaning may be the best way to keep the home looking great. Homeowners with large families or those who have no time for even routine cleaning jobs can arrange to have Dana Point maid services on a weekly basis or even multiple times a week, through Howard's House Cleaning Referral Agency. Weekly cleaning can help homeowners keep their houses spotless.
Howard's House Cleaning Referral Agency will refer to Dana Point homeowners the highest level of professional maid service, at a reasonable rate by providing vetted professional cleaners for a safe, worry-free experience.
If you need maid services or cleaning services in Dana Point, call Howard's House Cleaning Referral Agency, Inc., in Orange County, today! 949-215-9550!