You're probably thinking, "A blog post about food? What does L.A. and Orange County's best house cleaning referral agency know about food?" Well, we know a few things: we like to eat it ALL DAY LONG, we clean up after it ALL THE TIME, and, sometimes, we come up with some yummy masterpieces in the kitchen! SOMETIMES.
Anyhoo… the season of autumn has finally arrived. The air is slightly cooler and the trees have changed to warm hues. Nighttime also arrives earlier now, making it cozier to stay at home with the family. Above all, autumn is the time to prep for the upcoming winter.
There are many ways to celebrate the new season and one way would have to be cooking! Howard's believes that food is one way to give comfort especially in the coming colder nights. Not only that, you can bond with your family during this wondrous time. Plan a party in commemoration of autumn. Serve delicacies that represent the wonders of autumn. (And don't worry about the cleanup — with Howard's you have the best house cleaning ready to handle the job!)
Squash Soup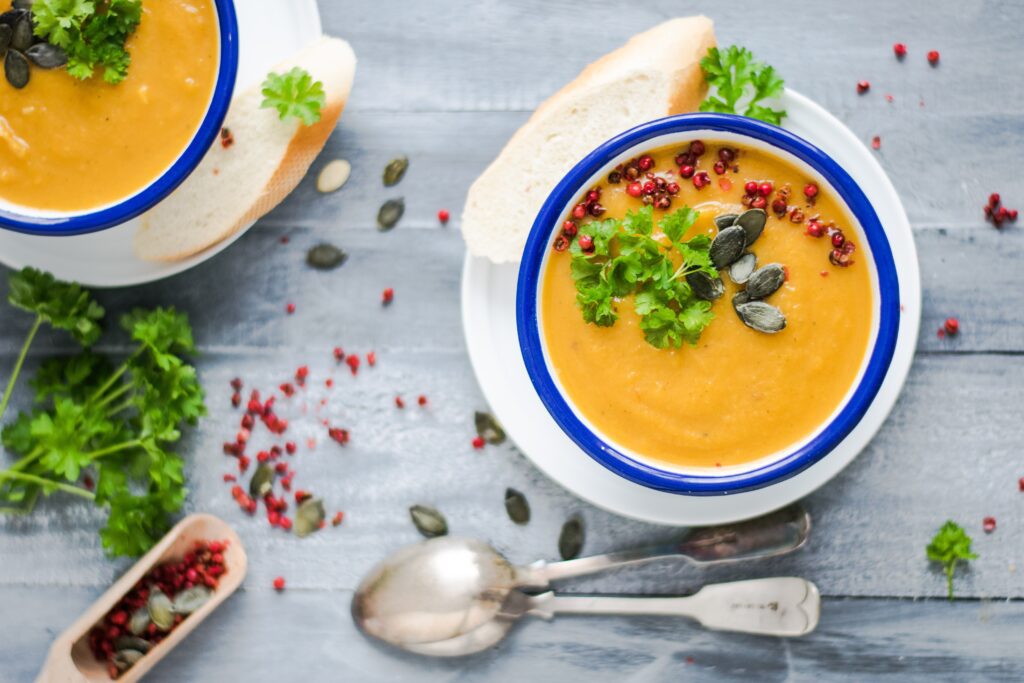 It would be perfect to make squash soup for the family since squash in bountiful this autumn. This is great with toasted garlic bread or garlic croutons. You can use any kind of squash from pumpkins to acorn squash to butternut squash.
Shepherd's Pie with Sweet Potato Topping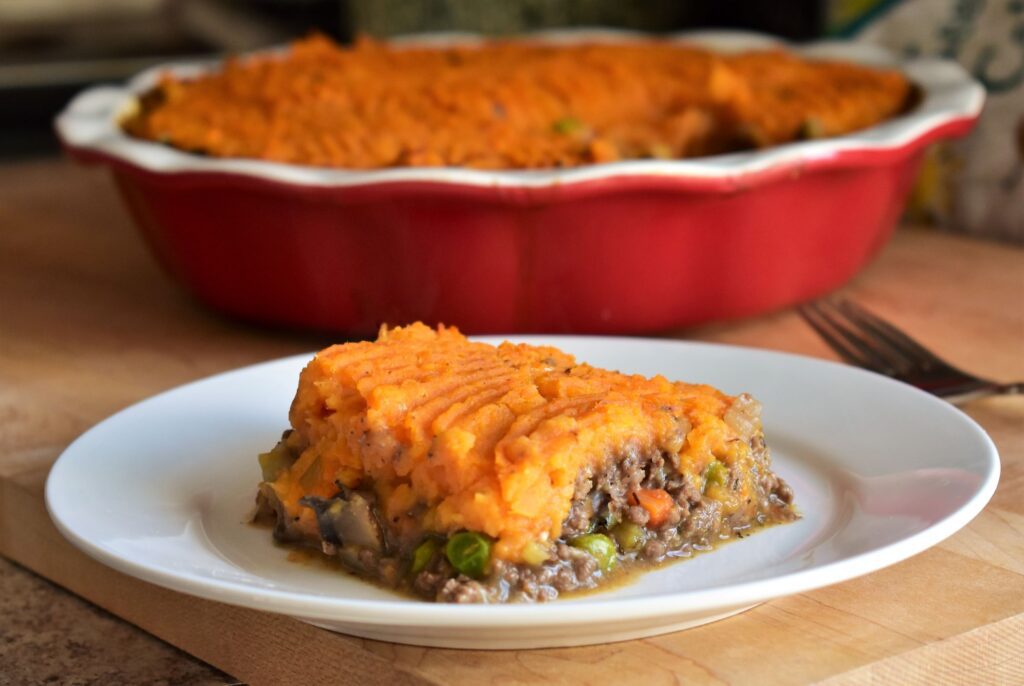 Nothing says heart and comfort than your favorite shepherd's pie. This recipe is given an autumn twist as it is topped with mashed sweet potato. It is family-pleasing and tasty recipe worth baking. Moreover, if you have your own twist in making Shepherd's pie, you can bake one for your beloved family.
Autumn Caramel Apples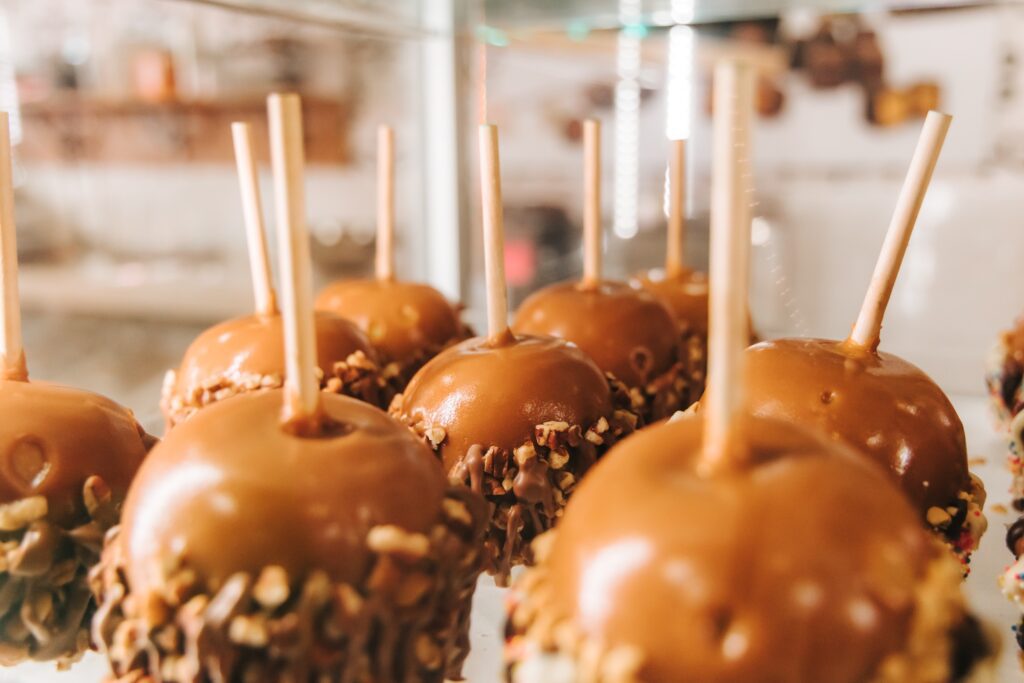 This sweet treat is the usual dessert for autumn. Make your caramel apples more eye-catching by adding an extra layer of toppings such as a rich layer of white chocolate and sprinkle your favorite toppings. Who would not love to take a bite of that sweet juicy apple covered with gooey caramel, yummy chocolate and the crunch of cookie bits? It will bring out your sweet tooth.
Pumpkin Spice Latte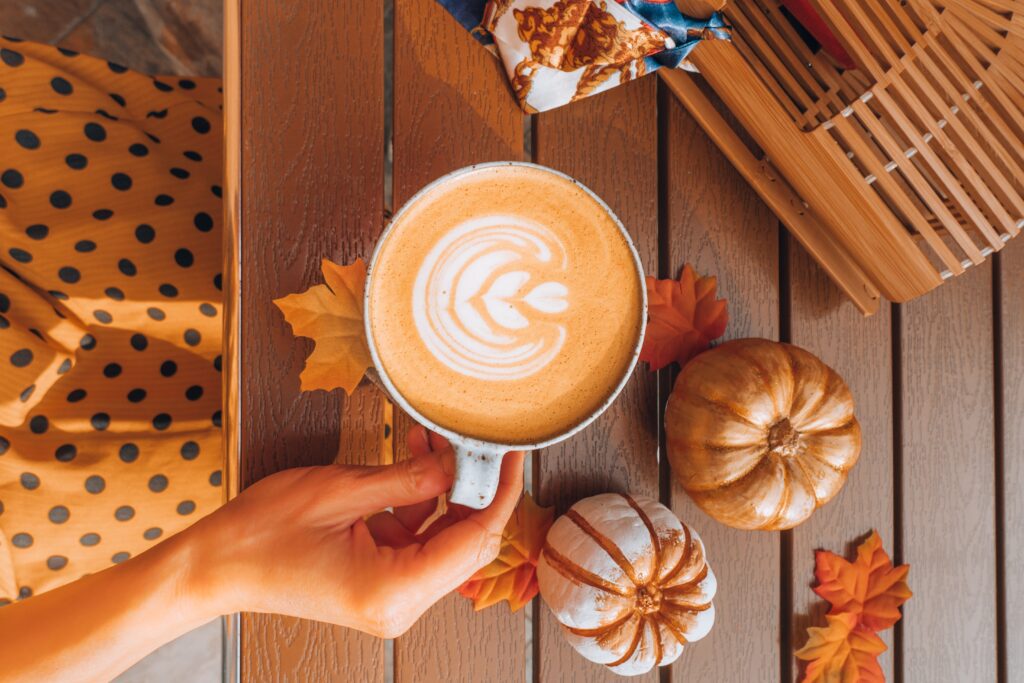 Home-brewed is always better compared to the commercialized version of your favorite pumpkin spice latte. In short, there's no need to wait in line. All you got to do is have the right ingredients and you're set! Make plenty of that creamy spiced drink for sharing. Cozy up in front of the fireplace and savor the cool nights with your family.
Autumn with The Best House Cleaning
Agnes and her three kids always anticipated the coming of autumn. She prepared ingredients of her children's favorite autumn recipes. After the loss of her husband four years ago, her family moved to Yorba Linda and she raised them on her own.
"I had to be a full-time working mother for my kids. They are still little boys so they can't help me out with the chores. My older son, Ricky, helps out with fixing up the beds of his siblings. A friend of mine, Loretta, who has been living in Yorba Linda for a long time suggested that I schedule weekly appointments with Howard's. I visited their website one morning, got a free quote, and booked a house cleaning appointment with them.
Every start of autumn, I cook my kids' favorite treats like squash soup and pecan pie. I have the time to spend with them now that I have a weekly house cleaning appointment with Howard's. My life has become easier and I have more time with my kids — and I worry a lot less about the cleanup in the kitchen! Thank you, Howard's."
There is always more time to enjoy the new season when you book a house cleaning appointment with Howard's House Cleaning Referral Agency Inc. You can schedule house cleaning appointments suited for your needs. Call us through our hotline at 949 215 9550 or visit our website. You can also connect with us on our social media accounts. When you need professional house cleaning, carpet cleaning and window cleaning, Howard's is always at your service!